Care Instructions
Marvelle (solid surface) Easy Care Instructions
With a care and a few simple precautions, Marvelle will give you years of enjoyment and service.
To keep clean and remove simple stains, use a damp cloth with dish detergent, Soft Scrub® with bleach, CLR®, or any mild cleaning products. Regular cleaning will keep the surface looking fresh.
To remove most stains, and minor scuffs & scratches, use Trizact™ sandpaper available for purchase from Modern Marble Mfg., Inc. Wet sand with green first, then use blue, and finish sanding with a grey Scotch Brite™. Always sand in a circular motion.
Precautions
Avoid using your Marvelle countertop as a direct cutting board.
Avoid setting hot cookware on your countertop; always use a trivet or hot pad.
Do not use any harsh cleaners on the countertops such as drain cleaner, paint & varnish remover, metal cleaners, acid products, or other caustic substances.
Limited Warranty for Marvelle (solid surface)
If your Marvelle surface fails due to manufacturing defect, Modern Marble Mfg., Inc. will repair or replace the surface. This warranty is limited to the original owner, for ten (10) years from the date of the original installation by Modern Marble Mfg., Inc.
THIS WARRANTY IS NON-TRANSFERABLE
What is NOT covered:
Any physical abuse.
Damage from excessive heat.
Exposure to caustic substances.
Breakage due to misuse (such as sitting on the countertop, cutting directly on the surface, etc.)
Any product removed, or relocated from its original place of installation.
Damage done from repairs by anyone other than an authorized representative of Modern Marble Mfg., Inc.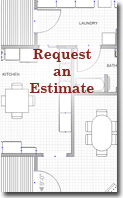 Manufacturers of
Marvelle
Fabricators of
Corian®
Meganite®
Certified Installers
of Quartz
Cambria®
Silestone®
Zodiaq®