Solid Surface
Marvelle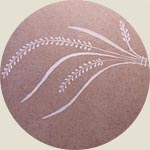 Marvelle is a custom solid surface material manufactured by Modern Marble Mfg., Inc. in Mayville, WI. Every piece is individually manufactured to the client's specifications. Marvelle is the ultimate solid surface product, offering endless possibilities for color, pattern, and inlay design enhancements. Ideal for countertops, vanities, shower surrounds, and more. Suitable for both residential and commercial applications. Click here to view samples.
Corian®
DuPont™ Corian® solid surface is one of the most versatile materials in the global marketplace today. Consumers and professionals from all over the world are increasingly discovering that Corian® is a material with endless potential. Modern Marble Mfg., Inc. is a fabricator of Corian®.
Meganite
®
Meganite® provides a highly durable, versatile, hygienic, and beautiful acrylic solid surface that can be used in horizontal and vertical applications.. Modern Marble Mfg., Inc. is a fabricator of Meganite®.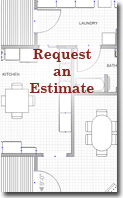 Manufacturers of
Marvelle
Fabricators of
Corian®
Meganite®
Certified Installers
of Quartz
Cambria®
Silestone®
Zodiaq®